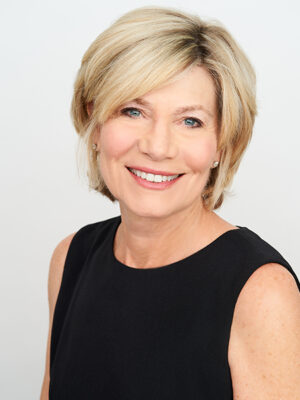 Manhattan Beach, California – November 6, 2021 – As part of his series about 'Strong Women Leaders of the Real Estate Industry ', author Jason Hartman interviews Strand Hill Realtor®, Kris Terrill, on the 5 things you need to succeed.
With over 19 years' experience in the beach cities residential real estate market, Kris brings a wealth of information and expertise to her clients. If you have worked with Kris, you are likely her client for a lifetime as she prides herself in her ability to serve her clients (and their referrals!) in multiple capacities- from their first home to their forever homes. Prior to her real estate career, Kris held corporate management positions in retail store management, gaining strong abilities in site selection, financial analysis and contract negotiation. Her ability to function in a corporate environment, as well as manage 200+ retail stores and employees taught her the all-important lesson of listening to what people want and delivering on that information. Kris is a lifetime resident of Manhattan Beach and specializes in the Beach Cities and Palos Verdes Peninsula.
Thank you so much for doing this with us! Can you tell us the "backstory" about what brought you to the Real Estate industry?
I was working in a corporate retail position which involved a lot of travel. I wanted a career that allowed me to be home more often, but also supplied a lot of variety in my daily routine. Since I worked with the public most of my career, the people aspect was very important to me. Real Estate fit the bill as it was something new every day and had a lot of personal interaction, bringing new people into my life on a daily basis.
Can you share with our readers the most interesting or amusing story that occurred to you in your career so far? Can you share the lesson or take away you took out of that story?
Actually, one of the best stories is from early in my career. I was sitting in my office and a young (and I mean young!) man came into the office and said he wanted to buy a house. As it turned out, he was an 18 year-old entrepreneur who had just sold his company. He's been a career-long client since then, buying and selling homes with me over the years. He always says that I was the only person who took him seriously when he came in asking about buying. Everyone else just dismissed him. The takeaway? Everyone has an interesting story, so just LISTEN!
Are you working on any exciting new projects now? How do you think that will help people?
A lot of my clients are going through transition — empty nesters being a big part. Finding their new "forever" home and leaving the old one takes a lot of patience. Again, listening to their story and figuring out their exciting next step is something I relish.
What do you think makes your company stand out? Can you share a story?
Strand Hill has an incredible mix of experienced and new agents. That makes legacy an important part of what we do. Helping new agents develop their skills is evidenced by the commitment to training and support in the company.
Read More at Authority Magazine: Full Article
Learn more about: Kris Terrill