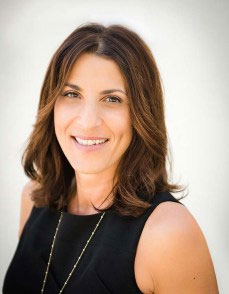 It takes a team to get a home sold, and nobody knows that more than real estate industry veteran Rola Benson. With over 24 years of experience in real estate at the corporate level, Benson oversees the daily functions of Strand Hill / Christie's International Real Estate as Director of Business Development and Operations.
Benson recently achieved the Global Relocation Professional (GRP) designation from Leading Real Estate Companies of the World® (LeadingRE), a collection of over 500 premier residential real estate firms in nearly 50 countries worldwide. Benson earned the designation
after completing a series of online courses on topics including managing international referrals, implementing relocation guidelines, understanding referral policies and successfully serving relocating clients.
The designation was created by Leading RE to provide members with comprehensive professional development in the area of referrals and relocation, supporting the network's 30,000+ affiliate-to-affiliate client referrals each year.
"We continually strive to help our members set the standard for excellence, whether they are assisting clients who are new to their area or those moving across the country or around the world," said Leading RE Director, Member Services Brent Williams. "By earning the GRP, Benson has demonstrated a strong working knowledge of and commitment to superior relocation services."
"I enjoy the variety of my new role as a GRP and focusing on projects that help contribute to the Company's success. I am very fortunate to be a part of such a dynamic team of professionals and take pride in making sure they have what they need to be successful. This includes relocation and referral services," said Benson.
As Strand Hill / Christie's International Real Estate's newly designated Global Relocation Professional, Benson will drive business development through extensive networking, referral and relocation transaction management.
In addition to the extensive referral network, Strand Hill / Christie's International Real Estate has access to a full range of services through their Leading RE affiliation, including branding support, luxury marketing, global online exposure, technology systems, and other industry-leading professional development programs.
Strand Hill / Christie's International Real Estate is the premier affiliate of Leading Real Estate Companies of the World® and Luxury Portfolio International® for the Manhattan Beach and Palos Verdes Peninsula.