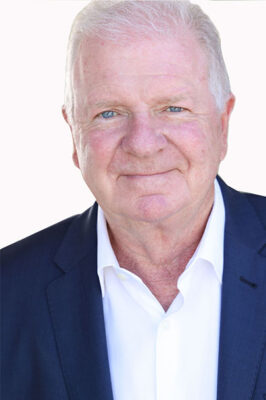 Manhattan Beach, California – August 4, 2021 – As a part of the series about the 'Five Things You Need To Know To Succeed In The Real Estate Industry', author Jason Hartman interviews Strand Hill Sales Manager, Ken Adam, about managing your time.
From Sports Agent to Estate Agent… As the editor of a national soccer magazine in London, Ken worked with most of the top players of the 60s & 70s. That helped him make a switch to become Britain's first full-time soccer agent representing some of the top names of the day including George Best and Rodney Marsh. Ken holds a California Broker's License and the CRS (Certified Residential Specialist) designation, one that's earned by less than 3% of Realtors nationwide. In 2014 Ken sold the highest priced property in Manhattan Beach at 1904 The Strand.
You are a "Real Estate Insider". If you had to advise someone about 5 non intuitive things one should know to succeed in the Real Estate industry, what would you say? Can you please give a story or an example for each?
Get organized — real estate is a multi-faceted business.
Organize your business to reach maximum productivity.
Manage your time — it's too easy to become distracted. Our phones, for example, are a valuable tool but they can also become a time waster. Plan your days and work to the plan.
Know your market — buyers and sellers alike want to know that their agent has a keen understanding of the local market.
Surround yourself with positive people — learn from the best. Negativity does not lead to productivity.
Take courses to further your real estate education — the more knowledge the better. The local Board's usually provide excellent courses on a variety of subjects. Also, there are several designations that I encourage agents to earn, in particular the GRI and CRS courses.
Learn more about: Ken Adam
Read Thrive Global: Full Article